Gerry Wilkinson, South Wales Regional Director of Boardroom Advisors, recently interviewed Caroline Demoulpied the Managing Director (MD) of About People and Places UK (APP UK) as part of an investment research project. Gerry needed to talk to a subject matter expert in the commercial cleaning space to help inform his thinking on a seed investment project; and Caroline was an ideal choice given her depth of experience in the commercial cleaning sector which she gained over twenty years of working in the industry.
About APP UK
APP UK is a social enterprise whose main mission is to become the first-choice cleaning and facilities solutions provider. The company prides itself as an organization that's small enough to care but large enough to scope. APP UK operates with only the highest level of integrity and purpose. It remits all its profits back to its parent company, Platfform—a leading mental health and social change charity based in Cardiff.
Caroline has been APP UK's MD for three years and has helped grow the business to 92 staff, many working part time, providing cleaning services for industrial, manufacturing, educational, and office environments.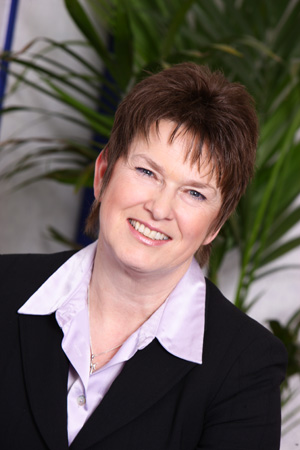 Enterprise cleaning is a tough business where margins are wafer thin, so having a strong leadership team with a keen eye on the bottom line is vital to success in this highly competitive marketplace. Gerry wanted to understand more about APP UK's workflow process, customer acquisition strategies, and financial automation techniques.  In addition, Gerry was looking to identify the key challenges facing such a business during COVID where cleanliness and the well-being of people is top priority.
Being an SME, the COVID crisis has been challenging as there is now a greater demand for more intensive cleaning in certain instances simultaneously balanced by a downturn in office cleaning contracts. APP UK has come through the crisis and with much appreciation to the staff who have worked every day through the lockdown. Caroline comments that cleaning staff are one of the groups of unsung heroes and she is immensely proud of the team members and their dedication. Platfform, the mental health charity and recipient of all of APP UK's profits, also provides excellent on-hand mental health support for Caroline's staff should they require such a service.
APP UK's Workflow Process Integrated with Financial Automation
The commercial cleaning sector is highly competitive and so automation of processes is essential to ensure good cost management.  Managing a number of staff over multiple locations can be a logistical nightmare. In fact, the workforce management in the past was quite fragmented; that was until Caroline tackled this problem with the implementation of a workforce management system that began delivering excellent results.
Making sure teams arrive on time at the right location with the correct training is vital to delivering excellent customer service. Now with an app that gives  staff the job details they need, a team member can even complete training modules through their phones. For a control perspective there are geo monitoring and check-in, check-out options which gives great insight into the way the team is working. The app can also track and plan much more effectively because in the app's back end, the new workforce process is linked to time management and payroll and accounting systems seamlessly. This has allowed them to reduce back office headcount and improve customer service through the new system.
APP UK's  Customer Acquisition Strategy
Lead generation is mainly outsourced but there after sales qualification and relationship building is handled in house.  When it comes to bidding for business, it's all mainly through the automated tendering process, so making the connection with potential clients in advance of the formal tender is an important part of the sales process.
Caroline comments that some competitive tenders are designed to reduce contact with the actual buyer and can just focus on price.  APP UK, however, does not play the lowest cost game. Instead, they build a strong technical reputation and maintain their key strength of being a social impact business which runs on commercial lines.
Moving Enterprise Cleaning Far & Beyond COVID
With new infrastructure being implemented and the COVID crisis starting to recede, what does the future look like for APP UK?
The company has been successful in over five sectors and will continue to exploit that success by increasing their depth of market penetration by winning more contracts. The new infrastructure clearly addresses process improvement and the company is really proud to take that step forward. Overall, APP UK believes that its mission and social enterprise status is something that can and would appeal to its customers.
As to what keeps Caroline awake at night — it is the age-old problem of getting paid on time. Cash flow management is a critical factor and debt control is vital together with ensuring payment terms are controlled. Some larger organizations have extended payment terms and it is a difficult commercial decision to simply accept this or anticipate if they will damage the business in the long term.
Major Learnings for the Seed Investment Project
As far as Gerry's research goes into seed investment regarding solutions around cleaning companies, it's clear the market in commercial cleaning companies backoffice automation is crowded and mature yet there are areas that can be improved. Field Service Management (FSM) is an $8B market growing at 13% CAGR so there is still good potential for innovation.
A recent FSM think tank identified report indicated that there are at least four areas that could be ripe for investment such as improved chat bots, virtual reality remote servicing, improved geo-tracking, and IOT remedial maintenance. In fact, if a business would move its gaze away from the pure commercial environment and consider the direct to customer market, which is highly fragmented at the moment, then that opens up another range of opportunities in the self-service configure, price, quote (CPQ) solutions through a B2B e-commerce approach, small-scale simple workflow and HR ecosystems, and low-cost direct payment processing via open-banking payment solutions.
Like this article? Read up on who should be sitting on the board whether your company is in the start-up or scale-up stage.